Weight Loss Surgery in Melbourne, FL – Merritt Island and Brevard County
Advanced Surgical and Weight Loss Institute is a unique and comprehensive rapid weight loss program designed to guide patients through their journey to lose weight in Melbourne, Florida. We understand that this journey can be emotional and overwhelming, which is why we have created a weight loss program that focuses on your needs from your first consultation in the office through your many follow up visits after surgery, while utilizing a team of highly skilled medical professionals.
You may take comfort in knowing that you will be treated with the highest quality of care in a private and safe environment, while overcoming your medical problems and reaching your goals of improved health and significant weight loss. Dr. Velarde is a very experienced fellowship trained Bariatric surgeon practicing in Brevard County with over 10 years of clinical practice in Gastric Bypass, Gastric Sleeve, and Lap Band Surgeries.
Dr. Velarde is highly trained in minimally invasive techniques specializing in weight loss surgery, laparoscopic surgery and robotic surgery. Advanced Surgical and Weight Loss Institute is proud to offer the most sophisticated and advanced weight loss surgery techniques available to help patients take control of their health and stay "Fit-4-Life". Advanced Surgical has a variety of bariatric weight loss services to assist in reaching your goals:
EGD and Colonoscopy
Lap Band
Lap Sleeve
Lap Gastric Bypass
Wound Care
Breast (Benign and Malignant)
Colon/Rectal Surgery
Hernias Simple and Complex
Gallbladder Disease
Stomach and Intestinal Surgery
Adrenalectomy & Splenectomy
Distal Pancreatectomy
Hiatal Hernia & Reflux disease
Robotic Surgery
Weight Loss Programs

Lap Band Surgery
The laparoscopic adjustable gastric band (LAGB), or lap band surgery, accelerates weight loss by restricting the amount of food that can be consumed.

Gastric Sleeve
This surgical weight-loss procedure reduces the size of the stomach by 25% of it's original size by surgical removal of a large portion of the stomach along the greater curvature.

Gastric Bypass
Gastric Bypass works by reducing the amount of food that the stomach can hold and decreases the amount of nutrients that are digested and absorbed.

General Surgery
Our surgical expertise covers a wide range of diseases that we treat using the latest minimally invasive techniques.

Bariatric Surgery
We are proud to provide a comprehensive approach to weight loss surgery with the tools and support that help people transform their lives.

Meet Dr. Velarde
Dr. Velarde is a board certified general surgeon and fellowship trained minimally invasive and bariatric surgeon.

Robotic Surgery
We offer the most advanced technology and innovation that allows our surgical team to take minimally invasive techniques one step further.

Patient Forms
We are proud to provide a comprehensive approach to weight loss surgery with the tools and support that help people transform their lives.

FAQ
Get answers to the most commonly asked questions about bariatric surgery.
We Use State of the Art Da Vinci Systems
The da Vinci System features a magnified 3D high-definition vision system coupled with flexible Single-Site instruments. These features enable your doctor to operate with enhanced vision and precision.
With da Vinci Single-Site Surgery, your gallbladder is removed through a single small incision in your belly button similar to traditional single-port laparoscopy.
As a result of da Vinci technology, da Vinci Single-Site Cholecystectomy offers the following potential benefits:
Low rate of major complications
Low conversion rate to open surgery
Virtually scarless surgery
High patient satisfaction
Minimal pain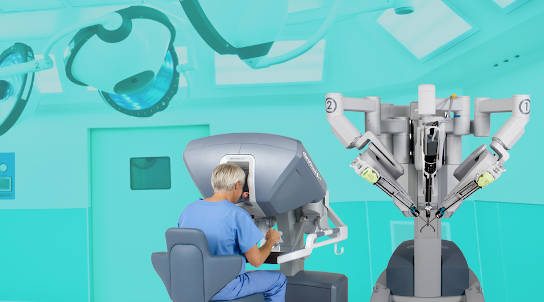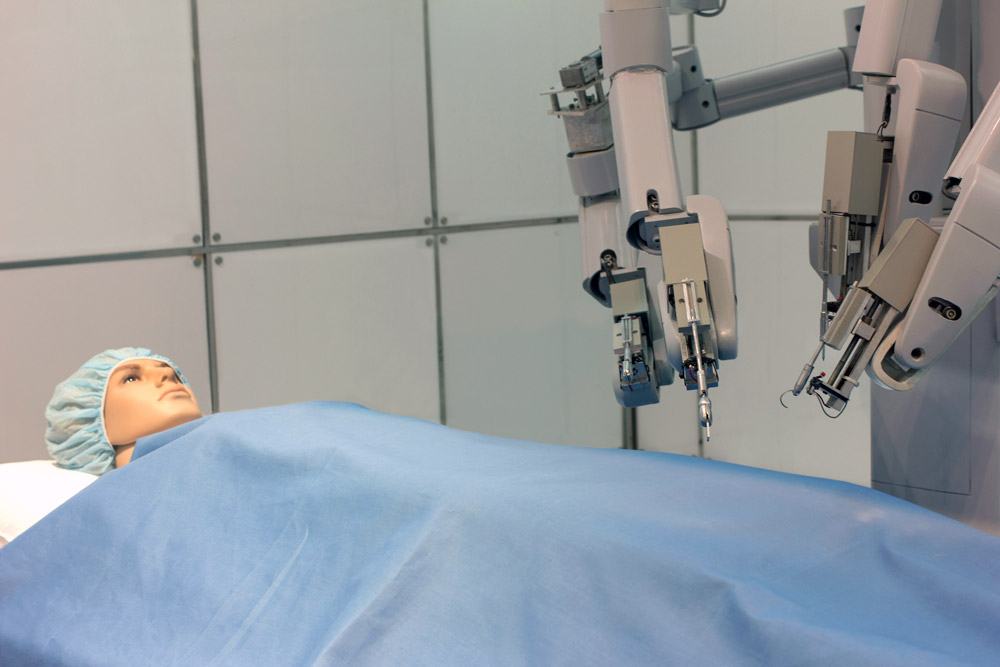 In his recent article for Florida Today, Dr. Velarde explains what hernias are, why they occur and common risk factors and symptoms, as well as how to...