Exercising After Bariatric Surgery
---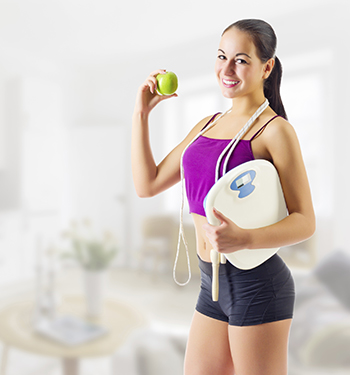 Now that your weight loss surgery is complete you will need to start thinking about incorporating exercise in your daily routine. The overall health benefits of exercise are well known. Exercise can boost your mood.
It may help prevent cardiovascular disease and diabetes not to mention keeps your muscles, joints, and bones strong and healthy. But, does exercise contribute to Melbourne FL weight loss post bariatric surgery?
According to a study published in Obesity Surgery, a journal highlighting research pertaining to bariatric surgery, the results are positive. The purpose of the article, published online in 2011, was to evaluate previous research papers discussing exercise as a contributing factor to weight loss after bariatric surgery.
Researchers found that of the 17 articles they assessed, 15 showed that exercise did indeed contribute to weight loss. Information was based on questionnaires, interviews by phone, surgeon's and clinical notes.
So what does this mean for you as a weight loss surgery patient? Well, by following dietary modifications provided by your physician and adding exercise you can increase your weight loss and improve your overall health. So what can you do? You may have been instructed, prior to surgery, to attempt a walking program. We have mentioned in a previous post the value of walking.
It is an exercise that anyone can do and requires little to no extra expense. This may be something that your doctor has suggested and it is an exercise you can continue on with after you have healed post-op. You don't have to go out for a 30-minute stroll at the beginning. Start slowly and work up to it.
For the first 30 to 90 days post surgery your physician may recommend focusing on recovery and doing nothing more strenuous than walking. As always, check with your doctor before attempting any physical exercises to ensure that you are ready for it. Once you feel up to it and have your doctor's approval, you may want to add a more challenging aerobic activity.
Cycling, water aerobics and the elliptical machine are all good options. Be sure to choose something you like to do. This will increase the likelihood that you will stick with it. If you love dancing, try a dance class. If you have always been curious about a certain aerobics class give it a try! Just be sure to keep it low impact and make any modifications necessary.
Strength training is a crucial component to overall health. Increased muscle mass assists in burning calories even when you aren't exercising. Weight bearing exercises are great for your bone health too. However, the Cleveland Clinic suggests waiting at least 3 months after your surgery before attempting this. Proper form and knowledge of the equipment and free weights you will be using is a must. If you are new to strength training it could be beneficial for you to hire a personal trainer to help get you started.
Beginning or returning to an exercise regimen can be intimidating especially when you include recovering from bariatric surgery as well. Be sure to consult your physician and get approval before beginning or adding anything new. It is also important to remember that committing to exercise is another step on your road to reclaiming your life and your health. Start small and set realistic goals. Seek assistance when necessary and keep your chin up. You can do this!