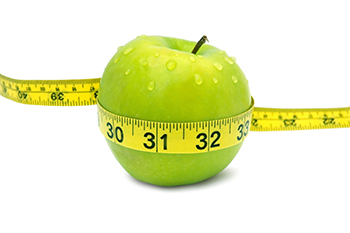 Choosing to have bariatric surgery can be a daunting decision. At this point, you have probably tried everything under the sun to lose the weight with no success.
Diets and exercise may have proven successful in the short term but left you with no lasting result. After consulting with your physician you have made the choice to take control and do something for you.
A bariatric surgery including lap band, gastric bypass, or gastric sleeve, may be the best solution for your health. Now that you have reached the decision to follow through with surgery how can you be sure that the doctor you choose to perform this delicate surgery is best for you? Below are some helpful tips that can assist your important decision.
Ask Questions
Bariatric surgery is a big step and being informed is essential. If you questions about the procedure please ask. Is the surgeon competent? How many surgeries have they performed? Are they board certified? Dr. Velarde of Advanced Surgical and Weight Loss is a board certified general surgeon and a fellow of the American College of Surgeons.
Throughout his career he has helped improve the lives of hundreds of patients through bariatric surgery. Because of his status, you can rest assured that his education and experience has been evaluated by the American College of Surgeons. He has passed the arduous standards set forth by the institution.
Do Your Research
There are several options when it comes to bariatric surgery. Advanced Surgical and Weight Loss Institute performs lap band, gastric sleeve, and gastric bypass surgeries. Each type of surgery comes with its own set of risks and benefits.
Talk with your potential surgeon and find out what procedure will yield the best results for you. Every case is different and only your healthcare provider can give you the most accurate information for your individual case.
Talk to Other Patients
Speaking with other bariatric patients can help you decide whether or not a particular surgeon is right for you. Ask them how their experience was. Were they comfortable with the surgeon? Did they feel supported pre and post op?
Did they feel like they were listened to and understood? A good relationship comprised of trust in your surgeon will only aid in the best possible outcome for you after your surgery.
At Advanced Surgical and Weight Loss our team is ready to assist you on the road to weight loss. Dr. Velarde uses cutting edge technology to get the best results for his patients. His experience and expertise can help you change your life for the better. If you have any questions regarding bariatric surgery please do not hesitate to contact us.
When it comes to selecting a professional and experienced bariatric surgeon look no further than Advanced Weight Loss and Surgery located in Rockledge, FL. We are here to ensure excellence and help you take charge of your life giving you the tools to be successful in the long term.