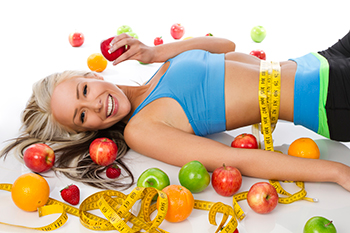 Since weight loss surgery hit the mainstream, more and more regular people are turning to this modern procedure of losing weight.
Weight-loss operations are becoming increasingly effective because of their huge impact on patients' lives.
Most patients who underwent one of these procedures have enjoyed two huge benefits: weight losing and improved health & quality of life.
Melbourne Fl weight loss surgery is ideal for people who have a weight-related condition, such as type 2 diabetes. Moreover, this procedure is perfect for people who are committed to making permanent lifestyle changes in order to keep weight off for good.
Types of Weight Loss Surgeries
There are several types of weight-loss related surgeries:
Gastric Sleeve: this modern procedure removes most of your stomach, leaving an upper part of it which is called gastric sleeve. This type of surgery is also extremely effective at curbing the hunger hormone, allowing you to eat less and experience less food cravings.
Adjustable Gastric Band: in this procedure, the surgeon places a small adjustable band around the top of your stomach. This band can be adjusted using a controller, limiting the amount of food that can go into your stomach. This type of surgery is done using a laparoscope.
Gastric Bypass: also called RYGB, this procedure involved removing most of your stomach, so most food you eat bypasses the stomach and goes directly to your intestines.
In order to choose the right type of weight loss surgery, you should consult with your doctor.
Weight Loss Surgery Advantages
Some of the benefits of weight loss surgery are:
Increased Confidence and Self-Esteem: losing weight goes hand in hand with an increased self-esteem and more confidence in you.
Improved Health: losing weight can fix other health problems, such as sleep apnea, diabetes, high cholesterol, high blood pressure and arthritis.
Improved Quality of Life: according to some studies, most people who underwent weight loss surgery live longer. Moreover, they are happier and can live each day at its fullest.
Lose Weight: the most obvious benefits of surgery. Most people lose up to 30% of their body mass. For instance, women who had 250 pounds can get to 180 in just a matter of months. However if they continue to live a healthy lifestyle, they can get to 150 pounds and stay there.
The Bottom Line
Weight loss surgery is a breakthrough in the medical field that has the ability to change lives through significant weight loss, while simultaneously improving the health of people once plagued by medical problems.
Contact Advanced Surgical and Weight Loss to learn more about how Dr. Diego Velarde and his staff can help you achieve your weight loss goals. We have multiple offices in Brevard County to better serve you. Contact our Melbourne or Merritt Island offices today.