Walking for Better Health
---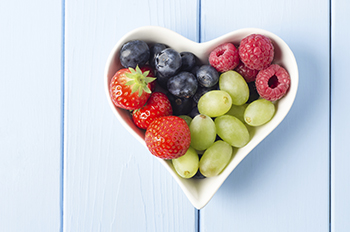 There is no doubt that exercise plays a vital role in health and wellness. Options range from high intensity cardio, elliptical machines, and heavy lifting to yoga and dancing with everything else in between.
With so many options it can be hard to decide which method will work best for you. Sometimes the choices are just too much and cause people to shut down and not do anything.
If you have never participated in regular exercise getting started can be daunting. But, did you know something as small as a few minutes of walking a day leading up to around 30 minutes a session can do wonders for you?
Life after Melbourne, Florida bariatric surgery can be scary. You will be experiencing significant dietary changes and adjusting to life post surgery. It may be easy to put exercise on the back burner but don't be tempted to do so. Daily exercise has proven health and mental benefits and it doesn't have to be torture.
According to the American Heart Association, walking has been shown to have the lowest rate of dropout amongst exercisers. And you know what, anyone can do it. Walking is gentile on the joints, requires no fancy equipment, and will assist you on your wellness journey. So if you are new to exercise or have been out of the game for a while let's talk about how to get started on a walking regimen.
Put It In Your Calendar
You are worth it! Life can get busy in an instant and it can be easy to put your health on the backburner. By scheduling exercise rather than assuming you will squeeze it in around other things, you ensure that you have the time.
Get a Workout Buddy
Walking doesn't have to be a tedious task. Sometimes knowing that you have a scheduled appointment with a partner helps make it seem more possible. Find a route that works for both or all of you and plan to meet up. Spend the time chatting about your day or sharing a laugh and before you know it you will have gotten your daily dose of exercise.
Wear the Proper Clothing and Shoes
Having the right attire will keep you comfortable on your walks. Pick clothing that will keep you cool in the heat and warm in the winter, not that there is much of one here in Florida. The right pair of shoes will aid in your success as well. If you have questions about what shoe is right for you consult your local running/walking store. They can assist you and get you geared up for success.
Track Your Success
Social media and smart phone applications can do wonders for your motivation when it comes to getting that daily walk in. By tracking your walking time and routes you will have tangible evidence of a job well done. You might even connect with others in your same situation and find some workout buddies for life. Popular fitness tracking apps include:
MyFitnessPal
SparkPeople
RunKeeper
Endomondo
MapMyRun
And countless others. Find an application or website that fits your lifestyle and plug in. It could make all the difference for you.
Don't Be Hard on Yourself
Everyone has to start somewhere and there is nothing wrong with taking it slow and easy. Remember, you are recovering from surgery. You are taking steps to continue or maintain your weight loss and give yourself credit for that!
If all you can manage is a 5 minute walk then give yourself a pat on the back for a job well done. Stick with it knowing that you are making a conscious choice to better yourself and improve your health.